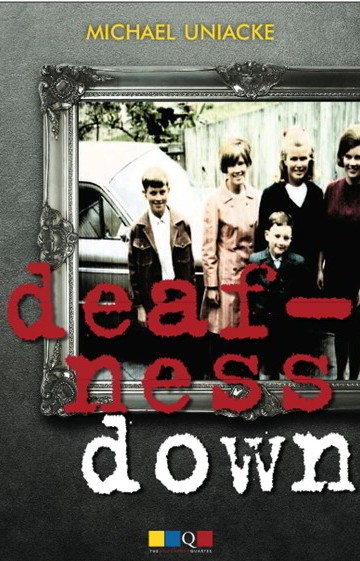 Coming October 2015
The first of a two-part memoir
"But voices were like dragonflies. They darted and flitted about. They hovered and swooped. Sometimes they darted within reach of my hearing aid, sometimes they remained distant, and sometimes they were both, like the chatter around me that I heard but which now receded."
In 1960, a six-year-old schoolboy, Mike, was fitted with a hearing aid. This was no sleek hi-tech number, invisible as it nestled behind the ear. It was a bulky thing worn on the body, with a highly visible cord snaking its way from the collar of Mike's school shirt to the earpiece. It was hard having to wear this wretched thing, but Mike had no choice.
He was one of a family of five children, four of whom, inexplicably, were born deaf to hearing parents. His parents put aside the repeated shock of deafness appearing again and again in their children, and did their best to create a normal family environment. The four deaf children all had hearing aids, and all could speak.
In telling about the years in a hearing school from a deaf point-of-view, Deafness Down is not a story of triumph over adversity. Deafness is too subtle for that. It's a story of a dogged persistence as Mike encounters situations at school in which again and again, he relies on instinct and guts. He doesn't always get it right, but amid the confusion and struggle, he finds there are often some schoolmates with a strange knack of knowing how to help.
Deafness Down is an absolutely authentic account of an impairment that is very common and very rarely told.
Available as a paperback and an eBook from October 2015