What is dumb, and what is mute?
Earlier this year, Deaf Victoria asked journalists not to use the expression "deaf-mute" to describe deaf people who use sign language. This followed newspaper reports on the police investigation into an incident in which a deaf man died.
What journalists write, what words they choose, is governed by the newspaper's style guide. This is a set of guidelines about the use of language. The style guide reflects decisions by the publication on how the English language best serves the publication. So, is it mudbrick, mud brick or mud-brick? It clarifies confusing words too, for example there is a difference between "virtual" and "almost". Punctuation comes into it, too. When do you write Government, and when do you write government? In this way, the publication encourages a precise use of language.
Style guides get reviewed, because language changes constantly. And for deaf-related terms this is the rub.
The expression "deaf-and-dumb" was in use for a long time. It was considered a normal and proper description of people who could neither hear nor speak. A quick glance through the old newsletters of a hundred years ago shows how common was the term "deaf-and-dumb". Articles written by deaf people even described themselves as "doubly afflicted". Also, "mute" was a common term, and it was even used collectively, as in "the mutes gathered for a picnic".
"Mute" became less common over the years. Its meaning is "silence", quite different to "being unable to speak". As we all know, deaf people have plenty to say. It's why your remote has a "mute" button, for silence.
"Deaf-and-dumb" stuck around around for a while. As recently as 1970, Vicdeaf called itself the Adult Deaf and Dumb Society. However, while "dumb" retained its meaning of being unable to speak, that meaning was rapidly overtaken by the meaning that generations of schoolchildren know: stupid.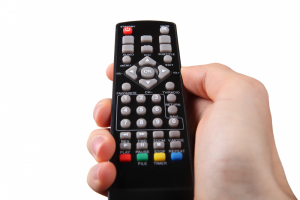 That's why your remote doesn't have a "dumb" button. Which is not to say a dumb button would have its use, such as registering a protest against inane tabloid current-affairs segments about miracle diets, for example.
Of course, newspaper and magazine journalists know enough to not refer to deaf people who sign as "deaf-and-dumb". But if they want to convey that people in their article use sign language, then as far as they know, "deaf-mute" is the polite version. After all, the popular song on safety around trains is not called Mute Ways to Die.
But journalists who write this term are failing in their job. Is the fact that a deaf person uses sign language essential to the story? If it is not, then why use "mute"? In fact, why even describe them as "deaf"? If the need for Auslan interpreters became part of the story, then deafness would become a factor.
It's the job of the subeditor to keep a check on these things. But with the huge job losses in journalism and in the decline of print media, subs are a dying breed. So Deaf Victoria, representing people who are directly affected, was right to make such a request.
As a general rule most journalists don't like being told what words they may or may not write, especially by people outside of their newspaper world. There will always be sympathetic writers who will take this on board, but I think that for the majority, it will simply not register. And the reason it does not register is that for editors, journalists and the media in general, deafness is a very tiny shrimp in the vast ocean of news, current affairs and sport. It will stay that way until we get a test cricketer, or an AFL champion, or a cabinet minister, who uses Auslan. It's the way of the world.
And it's another reason why deaf people need to tell their stories.