There was nothing wrong with the ABC's 'You Can't Ask That' episode on deaf people. According to MICHAEL UNIACKE, the episode was mostly about satisfying the curiosity of hearing people.
PERHAPS THE MOST MEMORABLE moment in the deaf episode of the ABC television series "You Can't Ask That" came from Dion Galea. In describing deaf people for the benefit of hearing people, they signed: "We won't bite. We don't have fangs". That moment of quirky humour captured much of why this episode worked well.
The secret to understanding 'You Can't Ask That' lies in its title. It challenges viewers to do just the opposite – go right ahead and ask whatever you wish. Not asking is about shutting up and keeping quiet, it's about suppressing your curiosity. But if we all shut up and kept quiet, why have this series in the first place? Of course people are going to ask. They can, they do, and they want to.
You can watch the deaf episode here while it remains on ABC iView.
The tagline for the series is "marginalised and misunderstood Australians". This is code for various groups of people who are different in some particular way. How you would define being different is not stated, but it was inevitable that deafness would make an appearance. Several disability categories get studio time, for example blindness, people with Down syndrome, people with schizophrenia, and so on. Disability is an obvious subject for curiosity, and it shows from the questions asked.
When it comes to deafness, the questions posed reveal obvious assumptions: if you're deaf you can't speak, deaf people are probably stupid, and the cochlear implant magically restores hearing. Appalling as these assumptions may seem to deaf people, they are entirely normal. That was precisely what the episode was about: hearing people asking questions about deafness. That's why I failed to be shocked or dismayed about the question on swearing in sign language.
This segment on swearing provoked a lot of negative comments on Facebook. Yet it was a reasonable question to ask. Every episode in "You Can't Ask That" cheerfully offers something that would offend any member of the marginalised group. For example, one memorable question in the episode on African Australians was: "Do African men have big dicks?" But the series does not set out to offend. What is offensive to one is mere curiosity to another. It might be mischievous, but it is still curiosity.
Most people who start to learn another language are curious about new swear words. Maybe the intense visual impact of sign languages enhances  curiosity about swearing in Auslan. I would have been surprised had this question not been asked. The responses of the deaf participants revealed that deaf people swear – what a fucking surprise – and some are very good at it. Of course, hearing people swear all the time.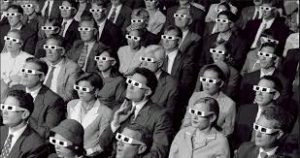 The sheer diversity of deaf people was a distinct impression from the episode, and corresponded to the diversity of signing styles. This included fluent, vibrant Auslan, Auslan in a style I associate with learners, and no Auslan at all. The one category of deafness missing was that of older people with acquired hearing loss. There are literally millions of such people, and failing to include even one such person to give their own insights was a significant failing. There again, those with acquired hearing loss may insist they are not deaf.
THIS WAS NOT A documentary about deaf people and their lives, and it was not the place to become precious about portraying deafness correctly. It gave a glimpse of multiple views on deafness. Some thrive with the cochlear implant, some don't like it. Some love music, some are indifferent. Some are proud to be deaf, some don't like it. All said they wished they could hear certain things.
These are common and normal responses, and they are not for anyone to judge. What was especially interesting was that among these divergent views, the one agreement was the question on stupidity. It was a universal experience. The entire episode, the insightful and confident comments from the deaf participants, became an effective response to this question.
There was a lovely rapport between Bec Stewart and Dion Galea, two deaf people whom I find it difficult to imagine would have met otherwise. Bec mostly spoke, but revealed herself as a woman fascinated with signs and eager to learn. Dion's signing and their short demonstration of how Auslan works was immensely effective, and should be shown in Auslan classes. Both appear on the dinkus advertising the episode. Bec holds a question which was not presented: "Is it Zen being deaf?" My answer: "Absolutely".
THE VERY FIRST QUESTION was perhaps the most obvious, and for me, the most satisfying. It was: "What does being deaf feel like?" My own answer  is: "much the same way as what being hearing feels like". This is because I tend to think of deafness not so much in terms of disability but as more of an interesting variation of the human condition. That's what I saw about the way the participants responded to the questions, with humour, grace, and perception. Both deaf and hearing people laugh, swear, may or may not react to music. They flirt, have sex, and as best they can, get on with life and all its complications. By showing this, the episode did a lot to remove mystery about deafness.
Deaf people don't bite and don't have fangs. They're not scary, because like everyone else, they are human beings.