A tale of a dying man, troublesome boots and many a duck dive convince MICHAEL UNIACKE that lipreading just might be more farce than art
LATE ONE AFTERNOON when I worked at the Adult Deaf Society of Victoria in the 1980s, I was with Pat and Marianne in reception, when they received a strange and alarming call. Someone, a bit distressed, rang to say that their elderly father was in a major Melbourne hospital, on his deathbed. The poor man was semi-conscious, and appeared to be trying to say something. The caller asked, was there someone in your organisation who was good at lipreading? He hasn't got long to go, we don't know what he might be trying to say, and we were just wondering . . .
Russell joined us in reception while we decided what to do. Could the unfortunate man really be saying something? If so, what could it be? Perhaps it was one last wish? Maybe, a shocking revelation? Some profound words of wisdom for the grandchildren? Did he want to change his will? Or as I privately wondered, could he have been trying to say, "oh for fuck's sake will someone roll me a smoke"?
We agreed, it was not the sort of request to which you could say no. We agreed, maybe it was worth sending along someone who could lipread. At the time I was the only deaf employee on the welfare staff. They all stared at me. "Absolutely not," I protested.
It can be difficult to dodge the assumption that deaf and hearing-impaired people possess powers of lipreading verging on the paranormal. For hearing-impaired people, lipreading is the entrée card that they hope makes them more hearing than impaired. Everyone lipreads to some extent, but this mysterious art devolves to the deaf and hearing impaired, whether they like it or not. Supreme skills at lipreading is a cross we have to bear.
As a backup, I decided to get my friend Ross to come with me. That was the most sensible thing I did. Also deaf, Ross understood what we faced, and quickly agreed. He's calm, unflappable, and for such an occasion, respectfully stoic.
Ross and I arrived at the hospital. We met one of the man's relatives, an older gentleman, slightly stooped, with a fringe of greying hair that gave him the appearance of a medieval monk. He was apologetic and yet grateful. We expressed sympathy and said we would see what we could do. We followed him to the Intensive Care Unit, where two weeping elderly ladies, a young couple and a small girl had gathered in a corner of the room. Ross and I nodded to the rellies, stood on each side of his bed, and mentally called forth our special powers of lipreading.
That was when I got into real trouble. I've never been over fond of hospitals. It's something about the way the sharpish antiseptic smell and the dazzling hi-tech equipment gets to me, and it's always worse in ICUs. The poor man stared glassily at the ceiling under lights that were too bright. He had plastic tubes going in here, going in there, and more tubes and cords stretched from a bank of machines on the wall. One of them had blinking green lights that traced a spiky graph. Other machines blipped and burped and flashed little lights like a pinball machine. The gentle stench of antiseptic cleanliness was everywhere and it all got to me. I knew I was in trouble when a rising grey mist started foaming in front of my eyes.
I knew straight away that to prevent myself from flaking out I had to get my head down below my knees in order to get blood flowing back to my brain. I quickly bent over and got my head right down to the floor. Thus after a heaving rush the grey mist receded, I stayed conscious and managed to straighten up. I apologised to the rellies. "My shoelaces," I explained. I was actually wearing ankle-high boots with a side zip, so I stood in such a way that my feet stayed hidden just under the bed.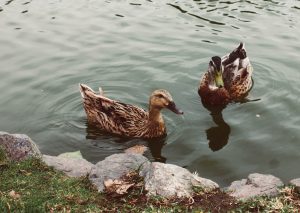 Ross was immoveable. He studied the poor man with all his concentration. I tried to copy him and look concerned, determined, and purposeful. Then the flashing beeping and burping of hi-tech equipment, and that horrid hospital smell sent me into another duck dive, this time to check the zipper catch on my boots.
This happened probably three or four times. I convinced myself that my boots had scuff marks that needed seeing to, that something was stuck in the heel, and that an annoying pebble had lodged under my big toe. I remembered being grateful that at least I was in a hospital so there were plenty of nurses around, plus there was probably a spare bed nearby in case I didn't duck dive fast enough. Meanwhile, Ross resembled an Easter Island monolith as he studied the face of the poor dying man. I was grateful that he took charge.
We will never know what went on in the mind of that unfortunate man. I wondered if he could still make sense of most things around him. Perhaps he wondered, who is this blithering idiot? And why does he keep bobbing up and down? Maybe he thought, "Jeezus, have I gone to Hell already? Probably not. Hell doesn't have harmless idiots like him and besides if this really is Hell it's nowhere near as hot as I thought it would be."
Soon, Ross suggested we all move out into a nearby waiting room. He told the rellies he thought the old man was not saying anything, nor was he trying to say anything, but was giving off involuntary movements of his mouth. He later told me that in the last years of his mother's life, she was in and out of hospitals. Ross was completely used to all that equipment, and to the noxious smells. I let Ross do all the explaining as I hung back, a bit sheepish. Just to add a shred of credibility to my many duck dives, I bent down to pull up a sock that had bunched inside the boot. One of the old ladies came up to me and said she could recommend a good boot repairer.
Could the man have been trying to say something, but not in English? Could there have been a final plea in Greek or Farsi or Hungarian, perhaps? Ross doubted it. There was a difference between language and involuntary mouth movements, he said. The relatives were satisfied, and that was what counted.
Lipreading is a fiendishly difficult art. It's not the act of an oral fixation that zeroes in on glistening mouths and writhing wet tongues that caress brown stumps or gleaming white teeth straight out of a toothpaste ad. This is the first Freudian stage of psychosexual development, and I think we may safely leave that to the oralists. Lipreading is inspired guesswork. It's about reading faces and bodies far more than reading lips. It's about reading what's going on in the moment, reading nuance and the environment. It's about predicting what the person is likely to say. A popular example goes:
Where's the baby?
I threw it out. Look in the recycling bin.
On the lips, PAPER and BABY are almost indistinguishable. But that's only if you look at nothing but the lips. Looking at the environment will tell you if there was even a baby in the first place.
For that poor man, there wasn't much in the environment. He can hardly have been aware of us. At least Ross gave his relatives some reassurance, and I gave them some involuntary light entertainment. In the end, maybe in his last moments, the doomed man might have liked a smoke, but if he couldn't, then he might have enjoyed a discreet little snigger.